When your head hits the pillow, you want it to be a clean one. And when you think about it, it's only natural that stains appear on our pillowcases over time. After all, we spend hours with our skin up close and personal with our pillowcase every night.
Knowing how to wash a pillow, and how often to do so, helps keep things fresh and cloud-like. Especially for those of us who enjoy a lengthy skincare routine or have a bad habit of going to bed with damp hair.
We asked cleaning professionals how to stop pillowcases from turning yellow in the first place, and for cleaning tips to return them to their original crisp and snowy whiteness.
How to stop pillowcases from turning yellow
1. Wash them regularly – the right way
How often do you wash your pillows? Thomas Høegh Reisenhus, sleep specialist and sleep counselor at TEMPUR® (opens in new tab) says you should throw them in the washing machine every four to six months, following the instructions on the care label. Latex and memory foam pillows can't be washed in the washing machine, and if you have any doubts about whether you can wash pillows in the washing machine, always check the tag.
'Use the hottest wash setting that the product label lists – cotton can be cleaned on a hot wash (140 degrees F), whereas some other materials like polyester can only be washed in warm water,' he explains. Avoid skin irritation by using a non-bio laundry detergent, and remove any residual detergent by rinsing the pillows twice.
Thomas says most Tempur pillows feature removable and washable covers which means you can maintain a cleaner sleep surface compared to traditional mattresses and pillows. 'Like pillow protectors the Tempur pillow covers can be washed less regularly as they don't come into direct contact with your skin, ideally, they should be washed every three to four weeks,' he explains.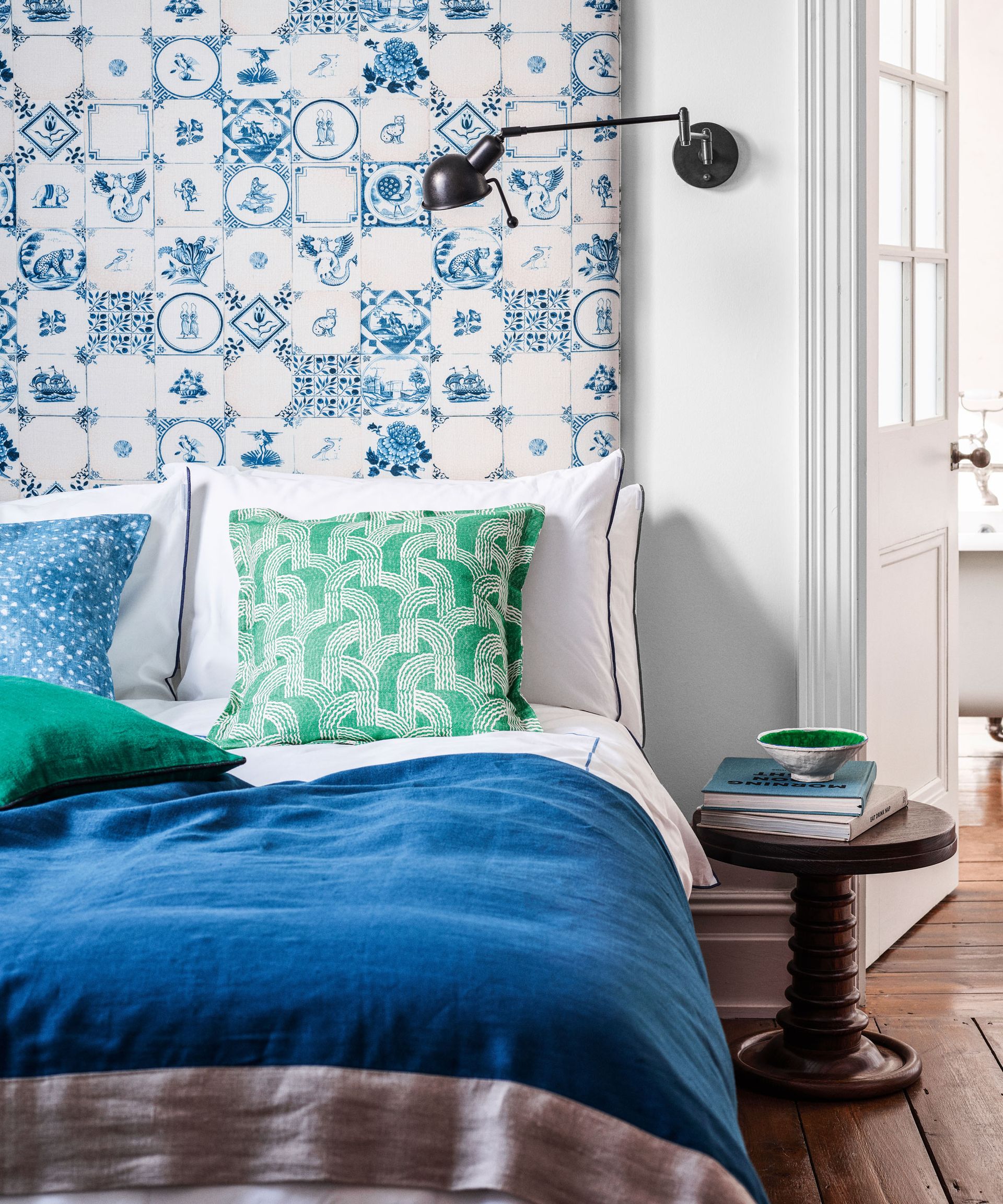 2. Identify the cause of the stain
'Yellow-stained pillowcases can be unsightly and bothersome to clean, but often this is because you're not using the right treatment for the type of yellow stain,' says Kathleen Bell, smol (opens in new tab)'s sustainable cleaning expert. 'Discoloration can be caused by several different factors so before jumping into cleaning, I would recommend first identifying the cause of the staining.'
3. Use the right cleaning product for the stain
Body oils: Our skin and hair contain an oil called sebum, which can produce yellow staining, explains Kathleen. If you generally shower in the morning rather than the evening, oils could be the cause of the staining. An easy fix for this is, logically, the same shampoo you wash your hair with. She suggests applying the shampoo to the stain and leaving it to soak in warm water. Once you've given it a good scrub (try a stain-removing brush, at Amazon

(opens in new tab)

), add it to the wash as normal.
Sweat or saliva: Many people experience sweating or dribbling in their sleep, which is another common cause of staining to bedding. Both of these types of stains can be remedied by cleaning with vinegar. Make a homemade solution of water and white vinegar, at Walmart

(opens in new tab)

. Let your pillowcases soak for around half an hour, before adding them to your wash as normal. For particularly stubborn stains, leave the cases hanging outside or by a window for the day, as UV from the sun can break down the stain and even help kill germs.
Fake tan: Fake tan can leave behind marks on our clothes and sheets. Remove fake tan stains by applying a mix of dish soap and water, in circular motions. Work until the stain begins to fade, before rinsing with cold water and adding to the wash as normal.
4. Consider if you bedtime routine is making things worse
Other tips for preventing stains include ensuring your hair is 100% dry and free of product before going to bed to avoid pillow stains caused by moisture and hair products. Excess skincare products will inevitably leave behind oils, too. Avoid using bleach because aside from the harsh chemicals, this won't actually remove grease stains.
5. Try an enzyme-based cleaner
Kathleen Bell recommends steering clear from any bleach-based cleaners and choosing an enzyme cleaner instead. 'Most stain removers simply bleach your clothes clean by using high concentrations of harsh chemicals that can damage fabrics and even irritate the skin,' she explains.
So if you've tried various methods but your yellow stain still won't budge, then you can also try using an enzyme-based stain gel, at Amazon (opens in new tab). This will break down the proteins of common stains.
6. Know when to replace them
If your pillowcases are beyond the point of repair, these luxe pillowcases from Brooklinen (opens in new tab) are well-reviewed and have 10% off. Alternatively, there are some basic pillowcase options at Target (opens in new tab) to refresh your sleep space.
As for how often should you change your pillow, it's a lot more frequently than you might think. Thomas from Tempur says that despite regular cleaning, bacteria will build up regardless, so it's important to replace your pillow every three years. 'Not only will this mean you get to enjoy a clean and fresh pillow, but you'll likely find it much more comfortable as well,' he adds. Washing bed sheets regularly also helps keep pillows fresher for longer. The best pillow will also help you sleep better.